What is Validated Learning, and how to apply it?
Published on
December 30, 2015
, last updated on
May 24, 2023
Startups don't exist to make stuff, money, or serve customers. They exist to learn how to build a sustainable business. This is what Eric Ries, author of The Lean Startup said. But what does it mean to learn how to build a sustainable business? In this blog, we explain what Validated Learning is, and how to apply it in order to build a sustainable business.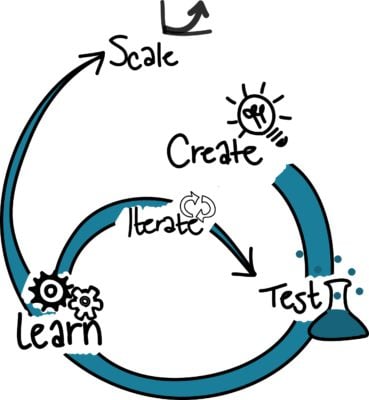 What is Validated Learning?
As a startup, you are trying to find a business model that works and is sustainable. You operate in a landscape of extreme uncertainty: You don't know who your customers will be, what problems they face, how to solve those problems, and how your customers are willing to pay. Each of the elements of a business model has to be figured out and as a puzzle connected. Once a startup has found a scalable and repeatable business model, it becomes a business, executing its proven core business model.
The search for that working business model is done via a method of Validated Learning. Validated Learning is the process of identifying the riskiest assumptions of your business model and creating experiments to find the evidence to support those assumptions, and it's all part of Lean Innovation.
Discover what your riskiest assumption is
That might sound easy, but it is quite hard to put it into practice. The main reason why it is so hard is that it is difficult to figure out what is currently the most risk for your startup right now. There are so many elements of a working business model and they all need to fit together to make that business model work.
Understanding what is risky right now and how to validate those assumptions, it helps to understand the hierarchy of your assumptions. Some are more important to fix first than others.
If you don't know what problem you are solving and for whom, it doesn't make sense to learn whether a customer is willing to pay, because who is that customer and what will they pay for?
The order in which to validate your assumptions is roughly always:
Prove there is a problem for a specific customer segment
Prove you can solve that problem for that customer segment
Prove your customer segment is willing to pay
Prove you can scale to a larger customer segment
How to start applying validated learning?
Once you understand what you need to validate right now, you have to create an experiment to test that assumption. An experiment is a way to gather evidence to support your assumption. What can you do to prove your assumption is true or false?
The easiest way to gather that proof is to talk to your potential customers. Ask them about their behavior, how they're trying to solve their problems, and what they are currently using to solve that problem, for example. A great resource to learn more about interviewing your customers is The Mom Test.
Once you have completed your experiment, you need to document your learning and decide what to do next. Did you validate or invalidate your assumption?
When invalidating your solution, you have to make a pivot. A pivot is changing one part of your business model, but keeping the rest the same. In this case, you change the invalidated assumption and think of an alternative. If you found out your customer doesn't have a certain problem, you can either pivot to a different problem to solve (if you found one) or to a different type of customer.
This process of thinking about what is currently the most risky and how you can test that assumption is what we call Validated Learning. It is a systematic approach to de-risking your business model. Turning the process of innovation into work.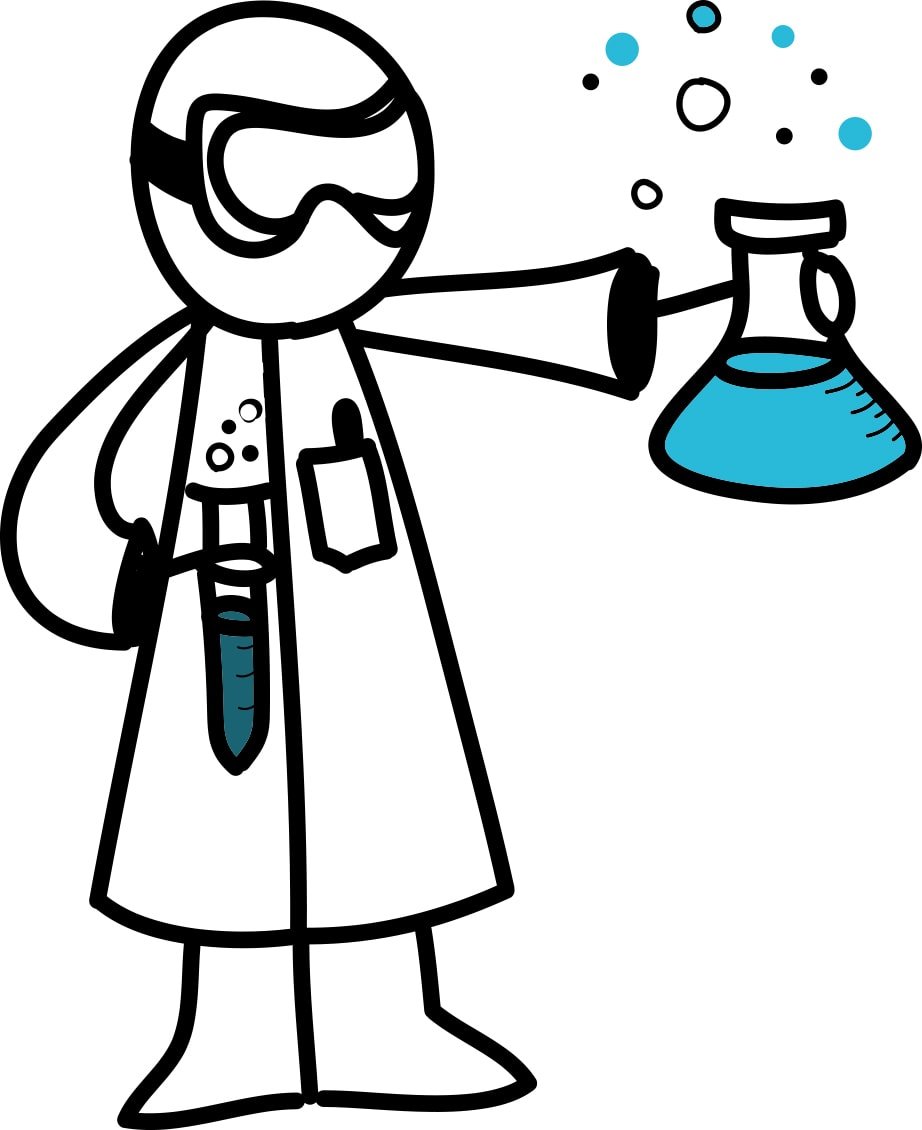 Success factors of Validated Learning
When do you know that you are applying validated learning correctly and even successfully? In the end, it all comes down to your learning speed, the learning ratio, and the cost of learning, these are 3 examples of innovation accounting metrics. The more you are learning, and the cheaper these lessons are, the more you can validate with the time and resources that you have.
Learning speed
You can measure the learning speed by looking at how many experiments you run per quarter. If you make your experiments small enough, it should be possible to do three to six experiments per quarter. One every two to four weeks. If you reach six experiments per quarter your learning speed is 100%. You go as fast as you can!
Learning ratio
Maybe even more important than the learning speed, is the learning ratio. How many of the experiments that you have performed were successful; how many resulted in new assumptions, or validated/invalidated assumptions? Yes, invalidating an assumption is also a success! You gather evidence that something is not true and you can pivot.
Experiments are only a failure if you didn't learn. You either did the wrong experiment, or you did the experiment wrong, and you lost valuable time and resources. If all of your experiments were successful, your learning ratio is 100%.
Cost of learning
The cost of learning is more of an optimization. If you are happy with your learning speed and learning ratio, you can start looking at bringing your cost of learning down. The cost of learning is the average cost of an experiment. Interviewing customers can be totally free if you source the candidates yourself and interview the customers yourself. But creating a landing page might have a cost if you don't have the expertise yourself. The lower your cost of learning, the longer your runway is.
Validated Learning and Scrum
To really get the process of business model validation on, it helps to combine the process of validated learning with Scrum. Every sprint you decide what is most risky, and you create an experiment to test that assumption. You break up the experiment into tasks and start gathering the evidence. At the end of the sprint you analyze the experiment, document your learnings, and you make a decision on what to do next.
Rinse and repeat!
Rinse and repeat! This is the motto of what we discussed. Further, we talked about how you can apply Validated Learning by following of What is currently most risky, how can I test that, what have I learned, and what is my next step.
You turned learning into a repeatable process!

Esther Gons
Esther Gons is the award-winning author of The Corporate Startup & Innovation Accounting. Winner of the 2022 Golden Axiom Business Book Award, 2019 Golden Axiom Business Book Award, and the 2018 Management Book Of The Year Award. She is an expert in Innovation Accounting, Innovation Strategy and Portfolio Management.