Make innovation manageable,
measurable and visible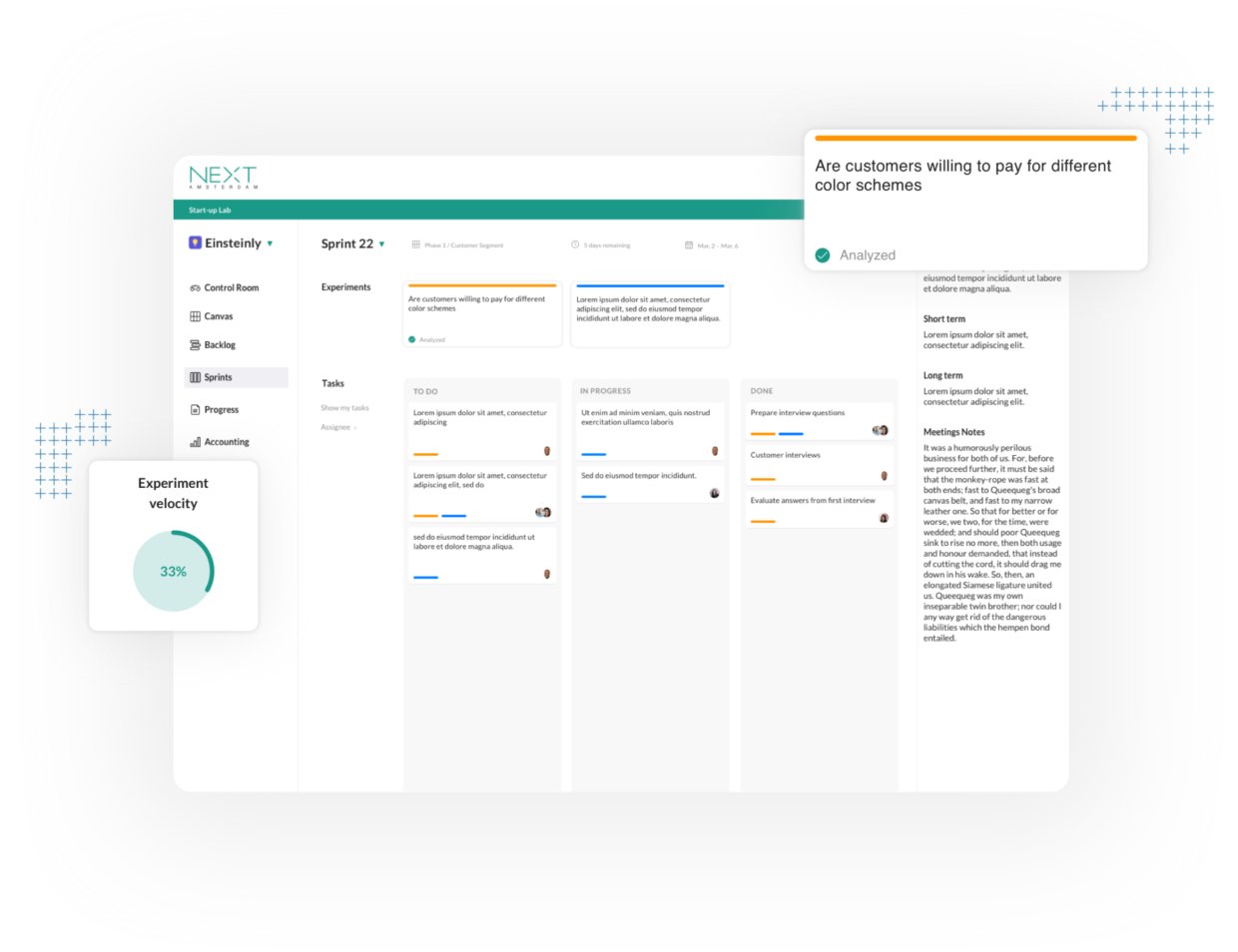 Designed for innovation managers and their startups
Automatically measure the performance of your innovation programs through innovation accounting. Analyze the progress of teams and learn where your innovation process can be improved further. Report with confidence to the board with clear and visual data. 
Structure the way your corporate startups approach innovation. With GroundControl teams can map their assumptions, determine what is most risky, design experiments and run innovation sprints. Whilst they're being guided by our platform on what to focus on next.
Professionalize innovation further
To be able to take innovation in your company to the next level, professionalization is required. GroundControl offers you a base of operations to do so.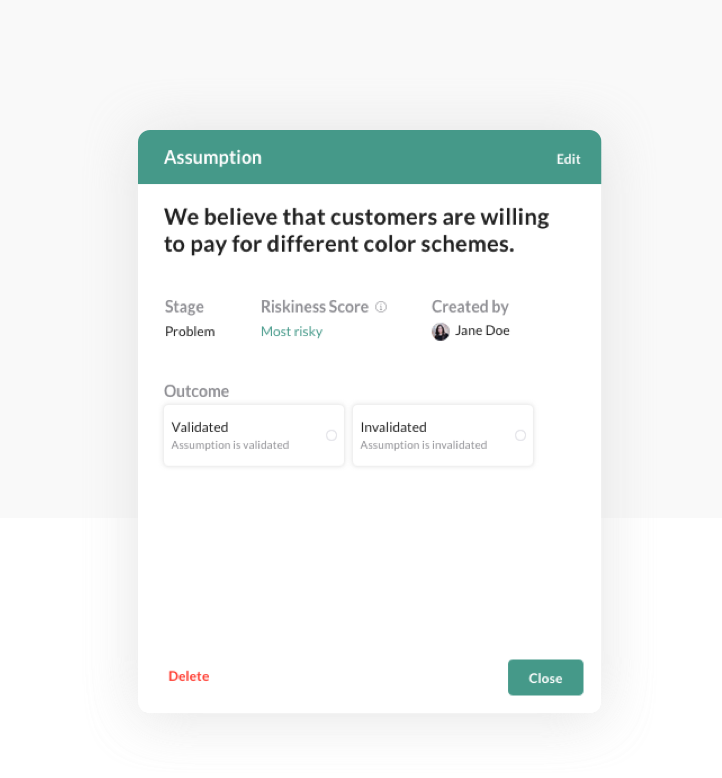 Automatically keep track of relevant KPI's that help you in improving success. Get a visual overview of all of the startups in your portfolio. Manage your investments and their progress towards stage-gates.
Follow your startups through their innovation journey. Compare startups to identify where the innovation process needs improvement. Recognize early when a startup might move on to the next phase.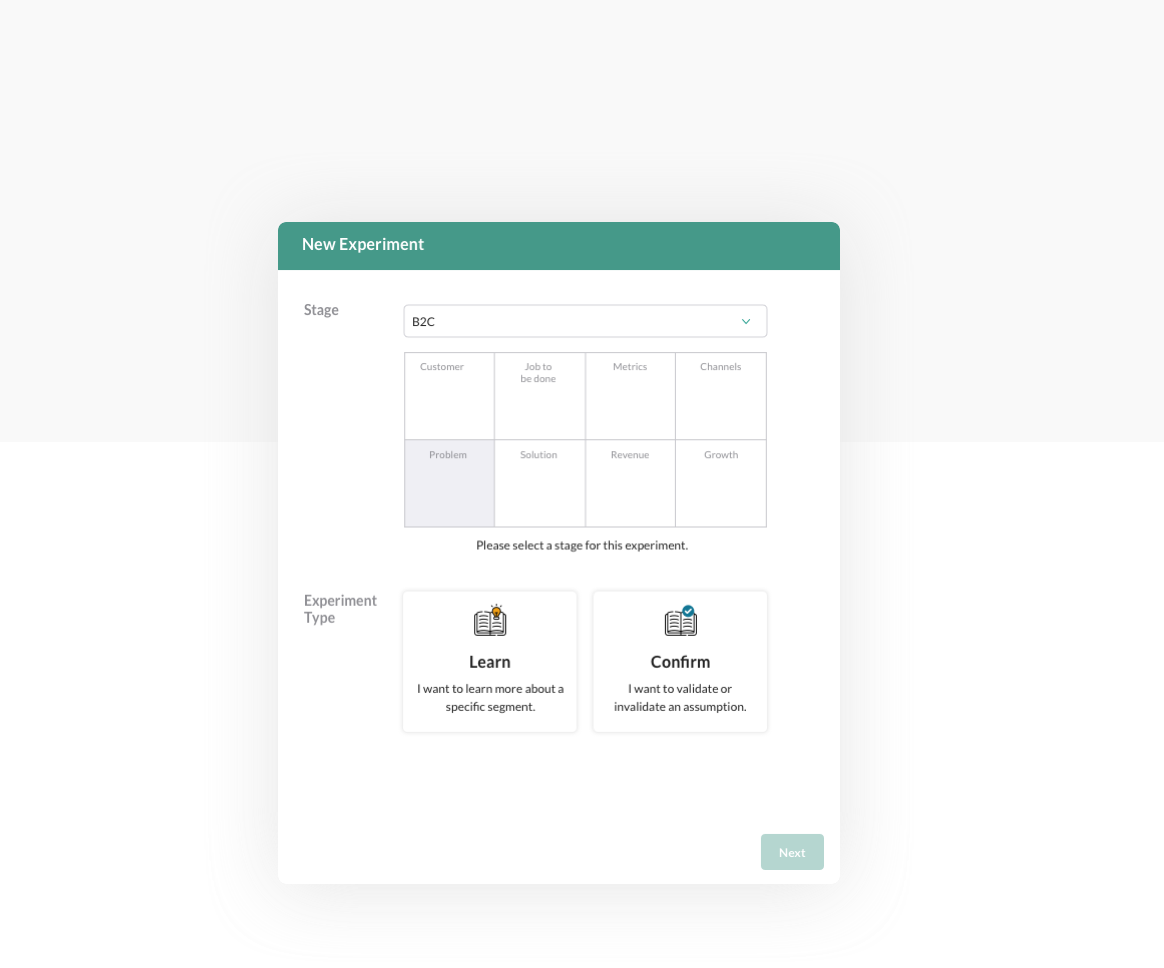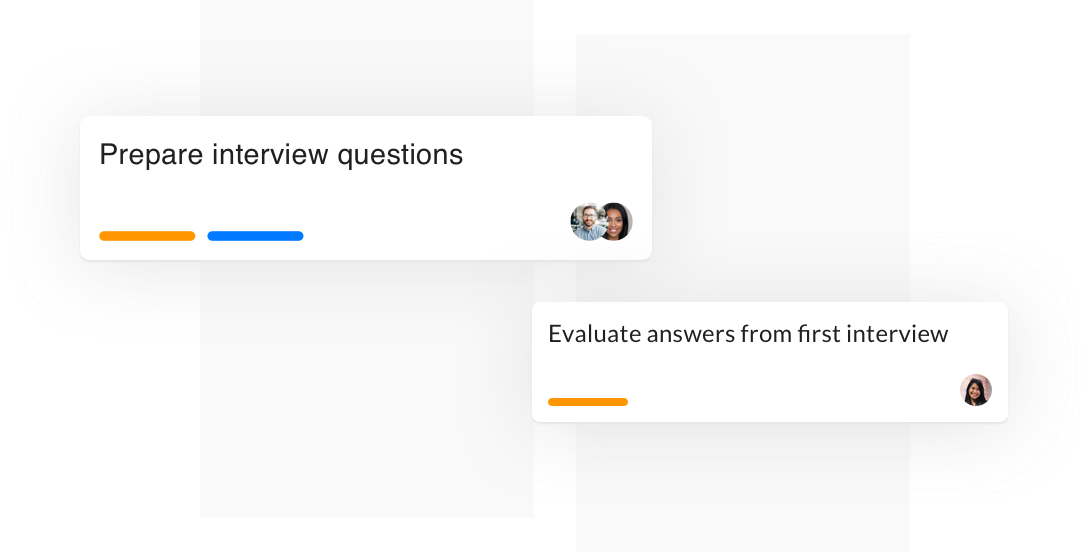 Make the success of your innovation program visible with clear and visual insights. Report with consistent and relevant data to enable data-driven decision making.
Try GroundControl with your teams today
Help your teams structure innovation
Measuring innovation works optimally when your teams innovate in a structured manner. GroundControl helps your teams in doing so.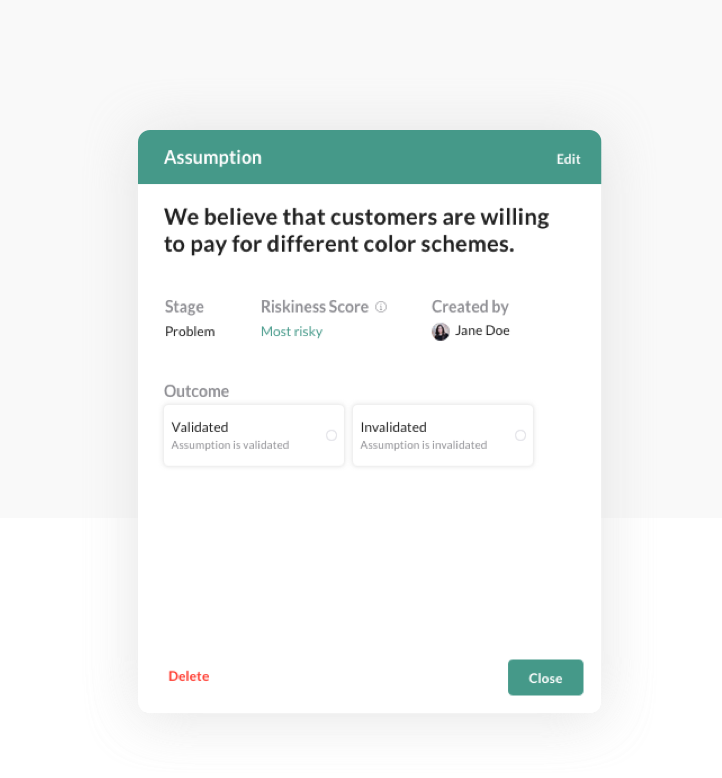 Our canvas allows teams to visually map their assumptions and indicate which have been validated or invalidated. The stages within the canvas can be modified to fit your company's innovation process.
Identify what is most risky
When creating assumptions, our tool assists teams in identifying risk per assumption. By doing this, teams receive a visual overview of what is most risky, and what they should prioritize working on next.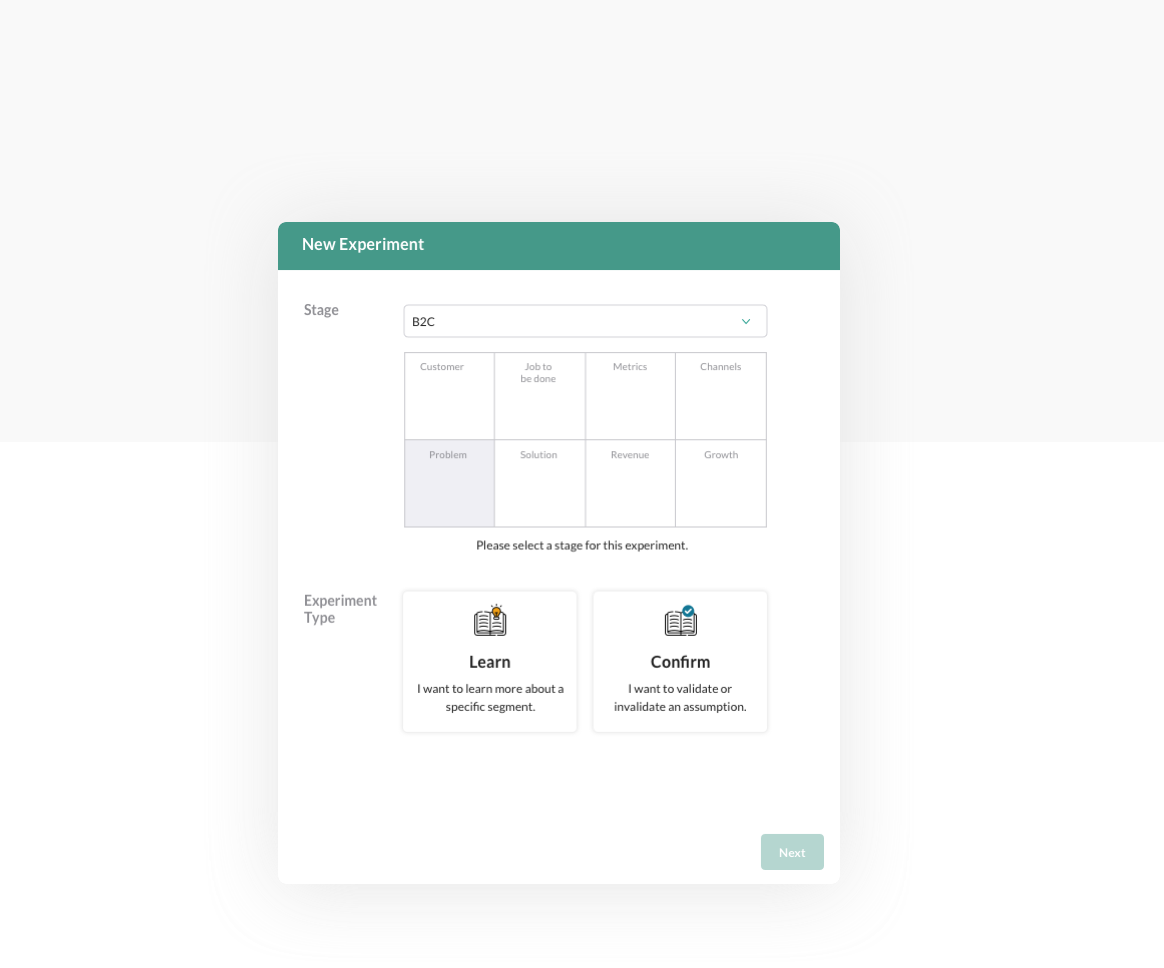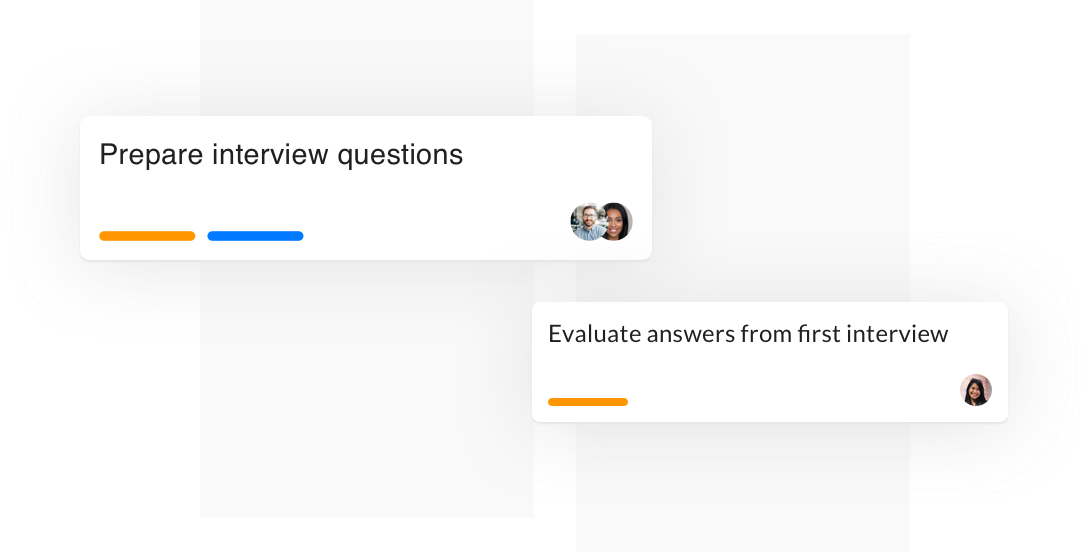 We help teams in designing experiments with which they learn more about or validate assumptions. We do this through a structured process with which we make sure that experiments are executed optimally, and no learnings are lost.
GroundControl offers teams guidance and suggestions on what to focus on next, such as tasks and experiments, whilst giving them the creative freedom to make their own decisions.