When 'mindset'​ is the biggest hurdle for innovation in your company
Published on
June 9, 2022
, last updated on
June 21, 2023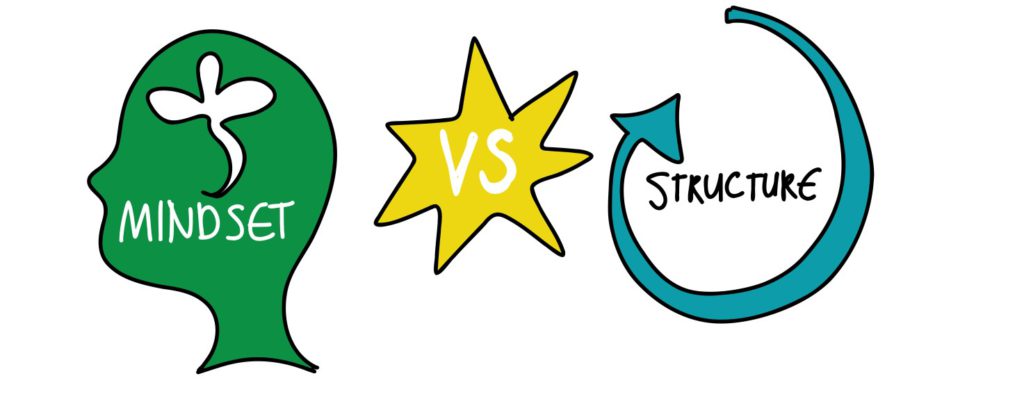 For most executives, it's people and culture that drive innovation. They feel that a different, more creative mindset from employees will help improve innovation company-wide. Innovation managers, on the other hand, blame the lack of an 'innovation' mindset from leadership for not being able to advance in innovation.
Mindset has become the scapegoat for not succeeding in innovation, which hampers the improvement of many innovation efforts. As a result, it also is the first thing companies are looking to improve, even though they do not know where to start.
There are two misunderstandings at play here:
Mindset is made up of inborn abilities and skills
Innovation is a creative process, and creativity comes from 'creative' people.
Let's start with the first misunderstanding. What is mindset, and how do you change it?
What is mindset?
Mindset is a set of beliefs that shape how you interpret the world. It is a set of assumptions, methods, and notions held by one person or group.
In general, there are two types of mindsets to be distinguished;
a Growth Mindset and a Fixed Mindset. At the broadest level, a growth mindset is the belief that people can improve their abilities. It is contrasted against a fixed mindset — the belief that abilities are inborn and stable.
If you are blaming mindset as the biggest problem in innovation, you are using it as a catch-phrase for multiple issues that are hard to discern. And thus hard to solve.
Beliefs, methods, and assumptions can be changed if you understand the underlying principles and practices.
In his book Liminal Thinking, Dave Gray explains that everyone can change and make change happen.
One of the practices that he describes is called; Disrupt routines.
"Many beliefs are embedded in habitual routines that run on autopilot. If a routine is a problem, disrupt the routine to create new possibilities."
In corporate surroundings, routines are the basis of all activities. Underlying processes and structures ingrain these routines in the day-to-day business. Stepping out of these routines to disrupt them is hard, especially if the circumstances do not allow for this. If you want to disrupt the old routine to create new possibilities, you must offer a new process that enforces a new routine. Then, within that routine, you can start changing how you think and act.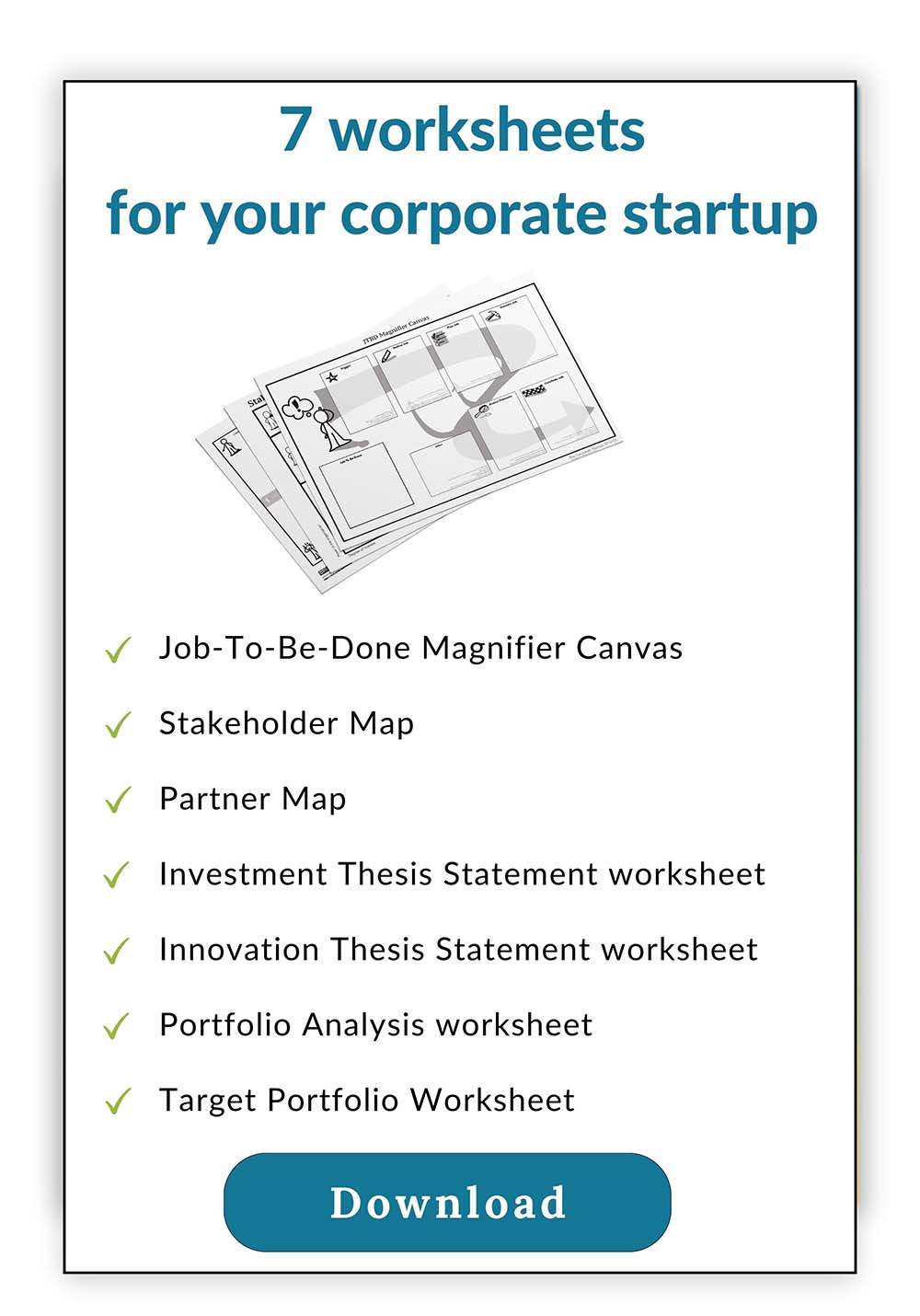 What about creativity?
The second misunderstanding contains two words that are often used interchangeably. Let's start with creativity. What is creativity? Creativity is often seen as the ability to produce quality or original output. It usually requires the use of imagination. Some people see creativity as being related to mental ability, whereas others understand it to be an artistic thing. Creativity is essential in business as it is seen as the driver of value creation. In business, creativity is often conflated with innovation.
A common misconception and the contrary is true. Innovation is so much more than creativity alone. Good ideas are not willed into existence by putting 'creative' people in a room together. Furthermore, innovation does not stop at having an idea. Innovation is as much a trade as it is about creativity, and you can learn the trade. Innovation is the process of creating new value or impact (for the planet and) for customers that can sustain through a working business model. Creating that value is not something that is without risk. It is also not something that is done overnight. Innovation is hard work. It needs a structured system and routine, just like any other company process.
Change a routine to start changing the mindset.
The current solution to overcoming the mindset hurdle is often twofold: Hiring new skills and capabilities to improve the innovation culture, and educating leadership and stakeholders on new beliefs. However, the most logical step toward changing mindset in innovation is one that organizations often dismiss right from the start.
Routine and process are at the basis of every organization and the mindset of its employees. Still, the first thought organizations have when thinking of the success of their innovation efforts is the need for it to exist in total freedom.
Instead, innovation will be far more successful with a clear process and structure we call it Lean Innovation. It will allow people to break free from old routines without the need to be scared to do something wrong in the eyes of the company. It will provide innovators with the space they need to thrive and be creative. Moreover, a new process and a structured approach will disrupt old routines and enforce new behavior. That new behavior is how you start changing the mindset.
How we do it
This is one of the reasons why we usually start with learning teams to work in a structured approach of validated learning before educating on skills. That new structure will often already make a huge impact on the learning ability of the teams, one of the key elements of innovation.
Want to learn more about our approach and how to implement this? Here is an article about continuous learning with our Platform.

Esther Gons
Esther Gons is the award-winning author of The Corporate Startup & Innovation Accounting. Winner of the 2022 Golden Axiom Business Book Award, 2019 Golden Axiom Business Book Award, and the 2018 Management Book Of The Year Award. She is an expert in Innovation Accounting, Innovation Strategy and Portfolio Management.