An executive summary of The Corporate Startup
Published on
October 25, 2018
, last updated on
June 21, 2023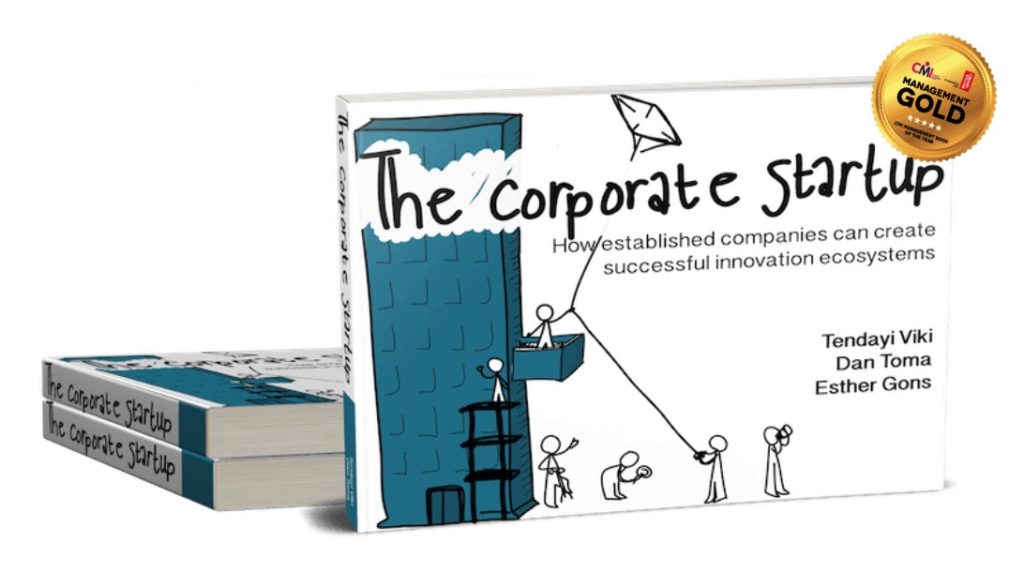 The best way to innovate is for a large company to view itself as an innovation ecosystem. Because of its core business, an established company cannot be as flexible as a startup, which can focus itself on creating one single product. Instead, established companies need to increase their innovation capabilities from within, without endangering their core business. This requires a big change in the organizational structure, which should ultimately lead to a company that can both search for new business models and execute existing ones.
The transition to an ambidextrous organization starts with a strategic recalibration and a new form of management. The organization has to create an innovation thesis, in which the organization predicts in a convincing way where their sector is heading and how innovation can be used to stay relevant.
Established companies need to stop thinking and acting like they are single monolithic organizations with one business model. Every contemporary company needs to build a balanced portfolio, a mix of established cash cow products and new products that are currently searching for profitable business models.
An innovation framework is necessary to analyze and manage the innovation portfolio. Beyond the three types of innovation (core, adjacent, and transformational), the framework is used to map the products in terms of where they are on their innovation journey. Mapping the portfolio across these two dimensions allows a company to not only get a sense of how balanced the portfolio is but also where products are on their innovation journey.
To measure how well innovation teams are doing in their search for profitable business models, it is not possible to use traditional financial KPIs. A new form of accountability is needed, called innovation accounting. A form of bookkeeping that uses alternative metrics, like the number of new ideas an organization generates, the percentage of innovations with a proven product/market fit or the speed of learning.

Innovation Practice is the cutting-edge face of an innovation ecosystem. This is where the rubber meets the road. It is where ideas are generated, tested and taken to scale. The other elements of the ecosystem cannot thrive without a great innovation practice in place. For example, a company cannot evolve its innovation thesis or balance its portfolio, if product teams are not testing new product ideas with customers.
How to implement a successful innovation ecosystem can be read in the second half of The Corporate Startup, or have a look at how our GroundControl software platform can help you with our best practices.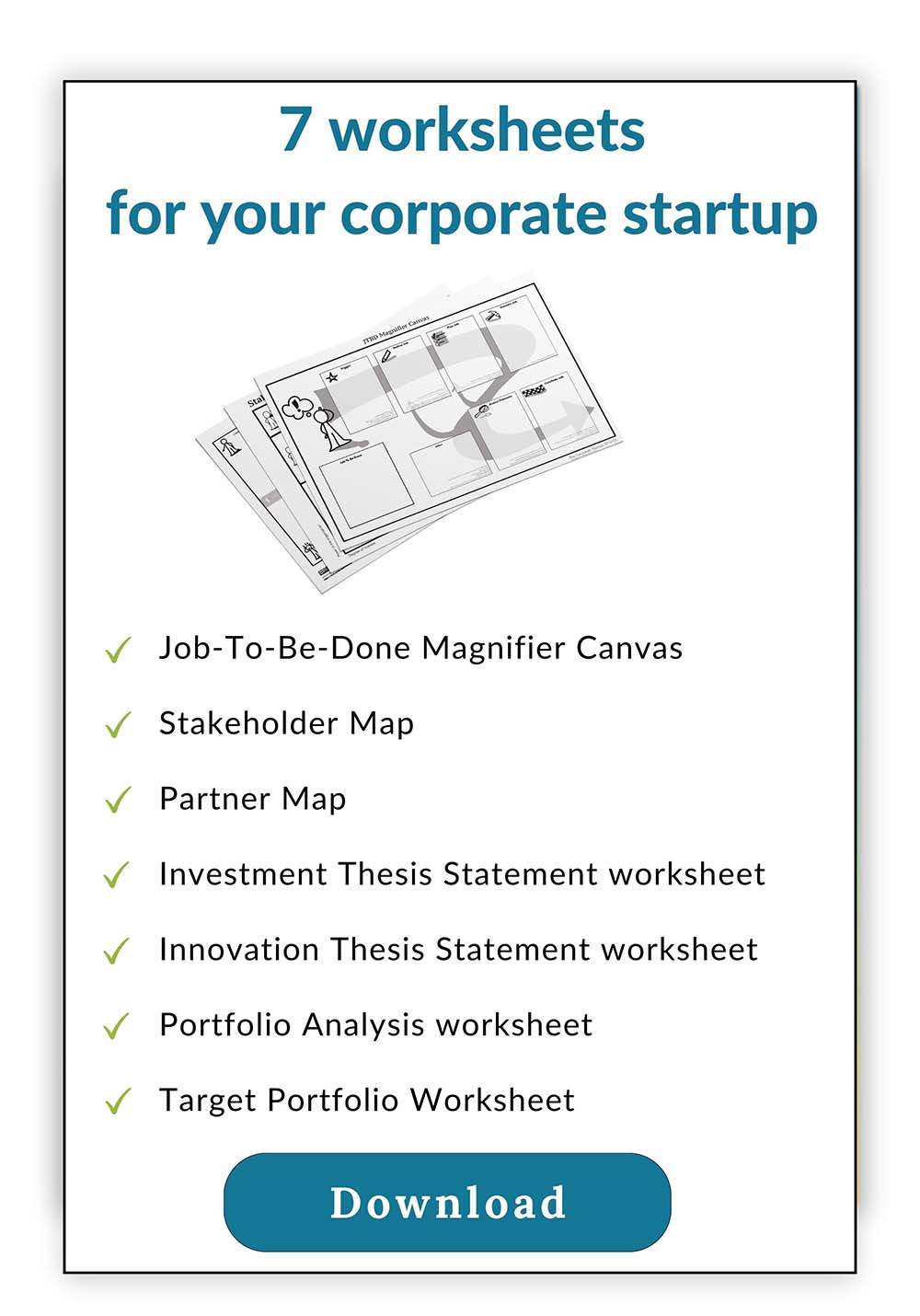 Esther Gons
Esther Gons is the award-winning author of The Corporate Startup & Innovation Accounting. Winner of the 2022 Golden Axiom Business Book Award, 2019 Golden Axiom Business Book Award, and the 2018 Management Book Of The Year Award. She is an expert in Innovation Accounting, Innovation Strategy and Portfolio Management.