NEXT Startup Ventures
We help founders build businesses with impact. Empowering them to solve real problems for real people.
We are an accelerator and early stage investor from Amsterdam. We are fellow hands-on entrepreneurs and founders willing to help you find a business model that works. We are looking for software-driven startups that solve real problems and are iterating towards a healthy revenue model. We work with commited teams that embrace experimentation and want to build the companies of tomorrow.
Entrepreneurs with a passion for value
We don't offer a one-size fits all programm, but structure through battle-tested frameworks and tools of rapid experimentation and accounting for progress. Allowing you to move faster towards a working business model.
You are the entrepreneur and we trust your instincts. We push you to proof your business model before looking for additional funding. We support you by giving you the expertise and experts you need when you need it, so you can have a positive impact on the world.
Move forward faster
From idea to scale, capture your learnings and make sure you can act on them
Keep track of all of your assumptions, experiments and validations. See where you are in terms of progress towards a working business model. Archive assumptions and validate or invalidate them. Keep track of where you are in terms of product and risky assumptions.
Innovation accounting in a progress board.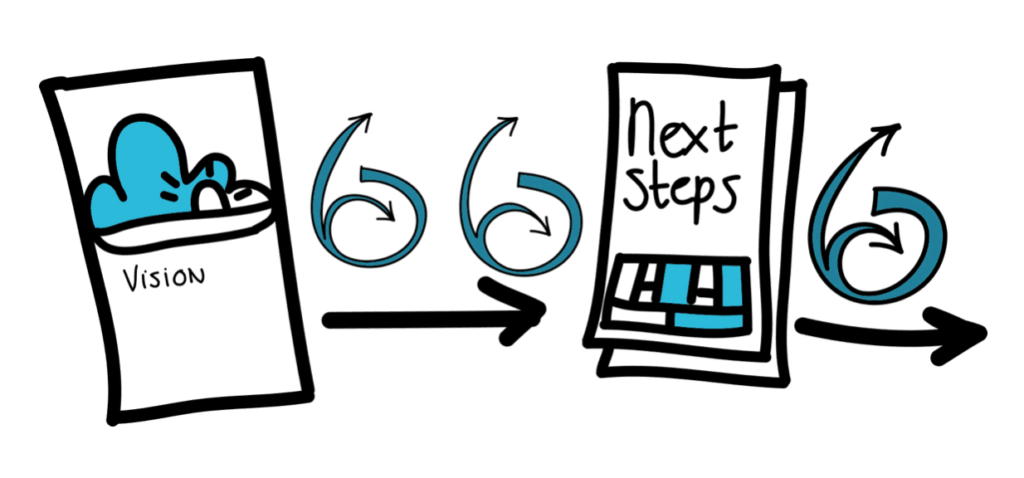 Convertible Revenue Share
We invest with our Convertible Revenue Share. The Convertible converts into shares when a large investment is made by a VC, just like a regular Convertible. However, when such an investment does not happen, the Convertible converts into a Revenue Share after three years. We get a percentage of the revenue, until five times our investment is paid back. That's it! The Convertible Revenue Share is dissolved and the company is still fully yours.
You happy, we happy.
Research: How long does it take to reach product/market fit?
Are you a startup founder? We would like you to share your experience. We are conducting research to find out how long it takes to reach product/market fit. You can find more information on why we are conducting this research here.