Hands-on methods with which you can ideate effectively, so that you always have a continuous flow of ideas.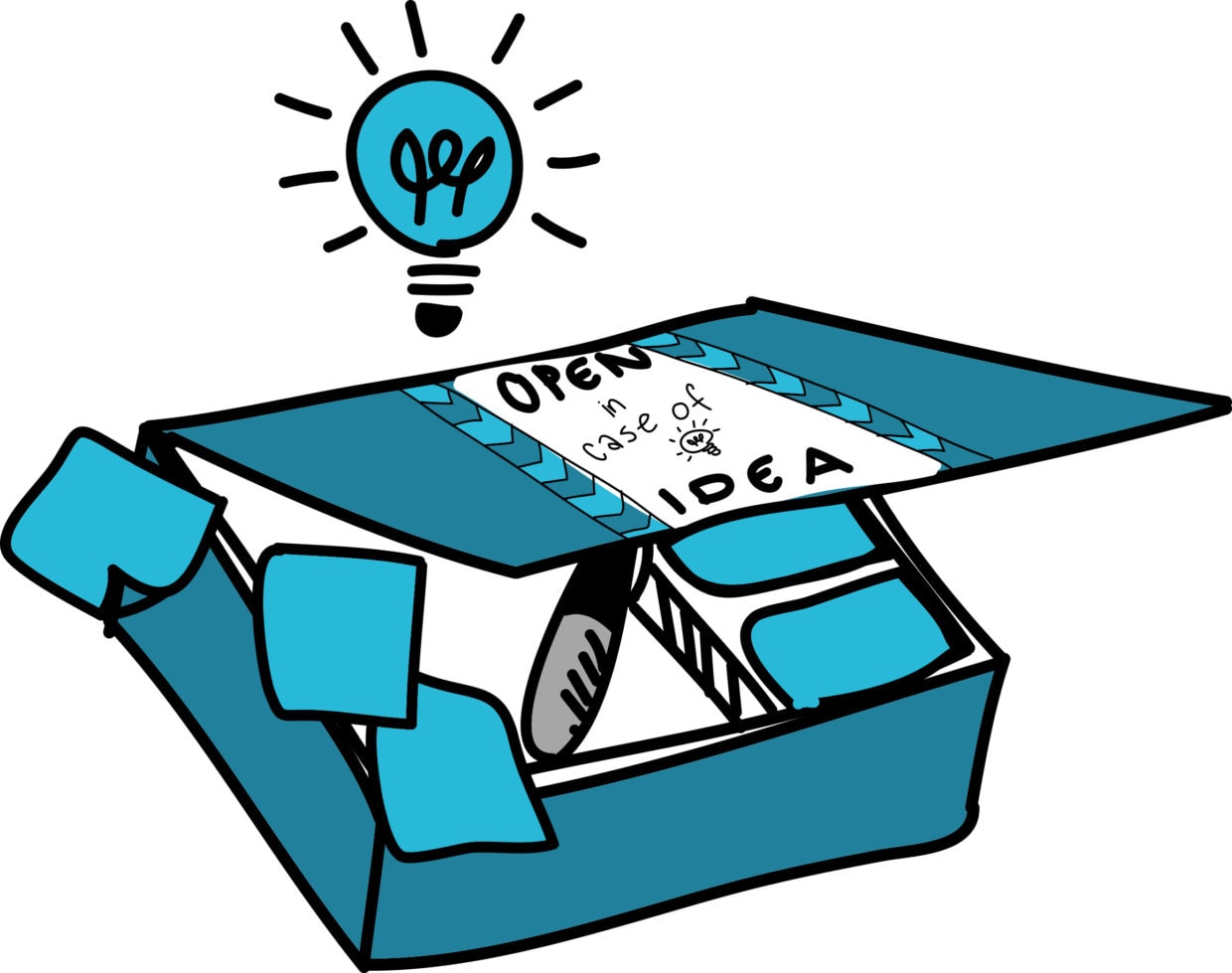 Our Ideation Toolkit consists of the following three elements with which you can ideate effectively. 
Readymade ideation techniques
Readymade ideation techniques for you to use immediately. Our techniques have been developed in such a way that you barely need to spend time preparing a session. Based on the type of session you're organizing, we'll suggest what techniques you can use. 
We offer you tools to get through the process of ideating as effectively as possible.  We help you defining the right starting question, recognizing which ideas are the most useable, making sure no idea gets lost, and in facilitating effective discussions. 
Participating in, or the facilitation of, an ideation session can be a challenge. We offer teams and facilitators training to get them more comfortable in doing so. With more knowledge and confidence, ideation will be a breeze to them. 
What makes our toolkit different
We have developed our Ideation Toolkit because we believed a few aspects of ideation could be done better. 
Research indicaties that a large quantity of ideas doesn't guarantee quality. Instead of focussing on generating a large quantity of ideas, we help you to generate less, but more qualitative, ideas. 
It becomes a lot easier to recognize good ideas when you discuss the ideas that you come up with. Instead of avoiding discussion during ideation, our techniques motivate it in a constructive way. 
With enough knowledge, techniques, and tools we believe that teams can ideate independently. Gone are the days where you relied on external knowledge and facilitators!
Did we grab your attention?
The Ideation Toolkit is currently being developed in co-creation with Enpuls and is being tested with large companies and universities around Europe. If you'd like to learn more about our Toolkit, feel free to contact us. We'd be happy to tell you how our methods replace the classical form of brainstorming. We even have some demos ready for you to try.